Detroit Media Buying Agency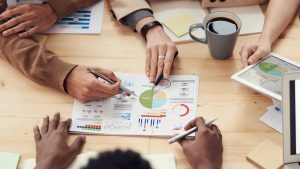 As a business owner, your goal is to be able to grab the attention of potential customers, so you can continue to grow your brand. Continually improving upon your brand awareness and getting people interested in your product or service is crucial. This, as most people know, can be done through advertising on various types of media, whether that be traditional or digital.
To start, you will need to create an ad that appeals to your audience. Once you have established a strong creative campaign to promote your brand, you will need to get it in front of your potential customers. Doing so requires strategic research and planning in order to get the biggest return on your investment.
With over 30 years of experience in media buying here at Ottaway Communications, we have the experience and expertise, backed by data-driven strategies, to place your ads in front of your target audience.
Even if you have a strong, well-thought-out campaign, if it is not placed in front of the right audience, you will have wasted both time and money; that is where we can help. With our media planning and buying services, we can help you to establish your target audience. From there, we will implement proven, data-driven strategies to understand the habits of your target audience and determine what type of media they are consuming to best place your ads.
What is Media Buying?
Media buying is the placement of ads in different mediums such as television, radio, outdoor, print etc. The goal of doing this is to get your advertisements in front of your target audience.
The where, when and how of getting your ads placed in front of your target audience is where a professional planning and media buying company can help. Going through the trial and error of figuring out where to place your ad on your own and when your potential customer is going to see it can cost you both time and money that you can avoid being wasted.
By hiring a professional media buyer, like Ottaway Communications, that understands the media buying process and knows how to get your ads placed in the best spot for the biggest reach and frequency. When you create a campaign for your brand, whether the goal is to bring awareness or promote a call to action, you want the best return on investment possible, with our strategic media planning and buying methods, we can provide you with just that.
Media Planning and Buying Services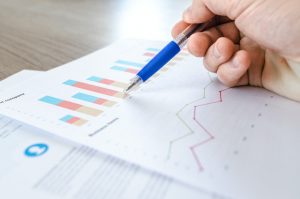 Every business is going to be different when it comes to its target audience and goals for its campaign. As professional media planners, we will use our resources and strategies to define who your target customer is, what media they consume most and what time they are doing so.
We make sure to take into account your marketing strategy and goals for your campaign when deciding which ad space is best. With proven media buying strategies, we determine which media outlets are most seen by your target audience.
We have experience in placing ads in all forms of traditional media for a variety of clients. The importance of a successful media planning and buying strategy cannot be underestimated. Even in the ever-increasingly digital world, traditional media still plays a key role in achieving the best reach of a highly localized audience.
Some of the areas we have experience in placing ads include:
Radio
Television (Cable, Broadcast and OTT)
Outdoor (Billboards, Bus Wraps Etc.)
Print (Newspapers, Magazines, Direct Mail Etc.)
Digital Media (Social Media, Google Ads, Display Etc.)
With the use of various tools analyzing the analytics of your target audiences' habits, we can determine the ideal ad placements for the best reach and frequency. No matter what your goal is for your campaign, we will work with you to provide a cost-effective media buying plan that will give you the biggest return on investment.
We can guarantee that your ads will be placed in front of the right people, at the right time and in the right place, no matter what your goal is for your advertising campaign. Having been established for decades in the media buying world, we have established connections with media outlets and have a vast understanding of all platforms, giving you the best opportunity to reach your audience.
Get Started Today
With strategic planning and placement of your ads, you can find the best success in reaching your target audience. We have over 30 years of experience as a media buying agency based in Michigan, so we have the proven, data-driven strategies to place your ad in the best spots to reach your ideal customer. To get started working with Ottaway Communication, you can fill out our online form or get in touch with us today by giving us a call at (248) 637-4600.
We also understand the importance of digital media buying and optimizing your digital strategy for the best return on investment. Our services go beyond just traditional media. Whether that be social media marketing or advertising on Google, we can help you with your digital media buying as well. If you are interested, you can learn more about our digital services that include things such as digital media buying, web design, video production, search engine optimization and more, here.