Outdoor Media Buying Agency
Billboard Advertising
Yep, you read it right. Aside from the digital advertising we do, we also provide a number of other advertising mediums for businesses to profit from. If you want to do more advertising for your company, we can help with our creative and gripping outdoor advertising campaigns.
What is Outdoor Media?
Take a drive down an expressway or pass by a busy place like your local mall and you're sure to come across outdoor advertisements. Outdoor media is advertising that you see when you're outside in public. Types of outdoor advertising include billboards, bus advertising, transit advertising, posters, digital out-of-home ads, and more. It's common to see outdoor ads on everyday occasions: when you're driving down the road, when you pass a bus or truck, and even when you're at a gas station. This is why it's imperative to not only advertise for your company online but in public places, too. Implementing outdoor advertising campaigns will put your business on display for all passersby to see. Consumers won't have to come across your ad online because it will be right there outside when they drive or walk by.
Outdoor Advertising Ideas
At Ottaway Digital, we have a talented team of individuals who want to see your company succeed. With us, you won't just get traditional advertising. Even though outdoor media like billboards are a form of traditional advertising, we make it so your advertisement stands out from conventional ads you see every day. We are thinkers, inventors, and creators all striving to provide our clients with the most imaginative and eye-catching ad campaigns to make customers flock their way.
Our main focus is to expand the number of consumers you have and increase your customer engagement rate to get your business more sales leads. It's one thing to get the consumer's attention, but to keep the consumer interested is an even bigger challenge that we love to take on. Our number one goal is coming up with inventive ideas to get your company noticed, and to get people to want to request your services.
Outdoor Advertising Billboards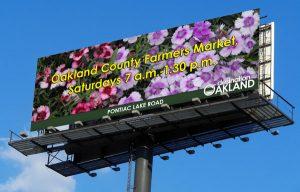 Do you notice the billboards every time you drive down a road as I do? I'd venture to guess that most of the general U.S. population passes by a billboard routinely during the week. Billboard advertising is one of the most common forms of outdoor media because the signs are generally placed on roads where hundreds of cars drive by each day. People who are on their way to work, driving to the mall or enjoying a road trip notice these signs because they're tall and hard to miss. At Ottaway Digital, our billboards that we've provided to clients have a great impact on the attention their companies get. If you want your number of customers to increase, we recommend using our billboard advertising services.
Out-of-Home Advertising Companies
When choosing between outdoor advertising companies, you'll want to choose a company that you can trust. After all, you're putting your business in the hands of someone else. That's why it's important to choose a company that has years of experience with completing successful outdoor advertising campaigns. Ottaway Digital has been in the marketing and advertising industry for years, and we've had plenty of practice designing attention-grabbing campaigns for outdoor media. By choosing Ottaway Digital as your designated advertising agency, you'll be getting a team of marketing experts that genuinely care about getting your business more sales leads. If you're interested, we can provide you with an array of media services, not limited to outdoor advertising. Give us a call today if you want original out-of-home advertising services for your company! We'd love to hear from you.
Advertising Billboard Samples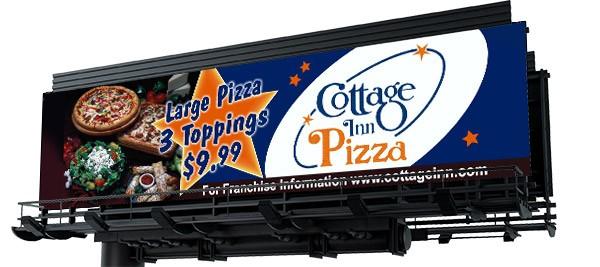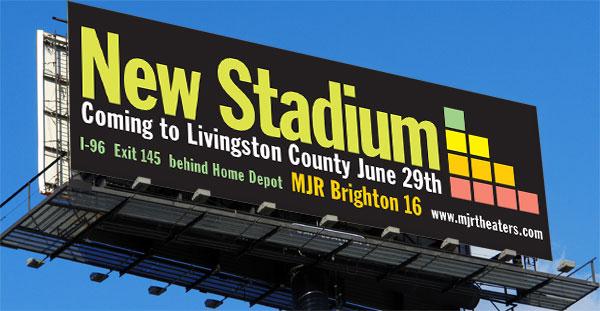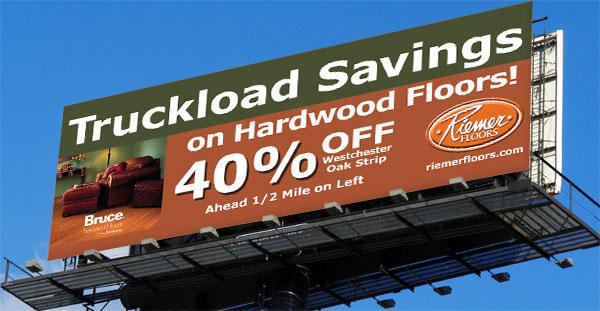 Outdoor Campaign
What do you do when you need to create more attendance at your various outdoor venues during the summer season in the new world of iPods, iPhones and iPads? When it stays light outside until 9:45PM and Radio, TV, Cable and Print are seeing declining gross impressions? That was the challenge here for Oakland County Parks. Fortunately the Ottaway Team has vast experience with the Outdoor medium and LED billboards in particular having created and supervised campaigns in the past for Maccomb Center for the Performing Arts. So, Outdoor was the natural choice here with a unified campaign across all of the Park's properties.