TV Media Buying
When it comes to media buying services, Ottaway Digital is the go-to expert for all traditional and digital advertising services in Metro Detroit. We use the latest data analytic and audience metric tools to enhance the effectiveness of traditional media buying strategies such as TV advertising. Whether you need media buying services for broadcast, cable, cinema, video displays or any other medium, we have the expertise and exclusive state-of-the-art TV advertising resources to help build your brand.
More than 90% of Americans across all demographics watch at least some television as part of their daily routine and over 80% of them are using two devices at once. This means that it's more important than ever before to use the latest technology to reach people in their homes during their leisure time. To do this, you're going to need a digital advertising agency that understands how to blend traditional media buying with digital marketing techniques in order to deliver you straight to the people you want to reach.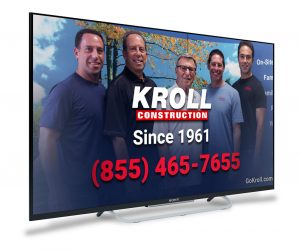 There have been a lot of advancements and new developments in the world of marketing in recent years. From social media advertising to content marketing to analytics, big data has opened up a world of new possibilities and options for reaching your target audience. However, despite all the impressive new tools available for marketing and advertising, TV is still king. Digital marketing has the advantage of being data-driven and direct, but nothing can compete with the impact of TV advertising. Television ads are exciting, influential and persuasive, and they speak to the heart of your audience the way no other form of marketing has been able to achieve yet. Our data-driven approach to marketing means that your TV ad campaign reaches your exact target audience with pin-point accuracy, without overspending or wasting time.
At Ottaway Digital, we believe in only ever using the best data available and the latest techniques in both our digital and traditional advertising services. The television landscape is huge and with all the different rates, time-slots, demos, and delivery mediums, it can be overwhelming. Whether you're looking for traditional primetime ad buying, on-demand TV ad slots, marketing on premium cable networks or anything in between, we provide you with the exact services you need for success. From research, planning and buying to post-buy analysis and reporting, Ottaway Digital has your television advertising campaign covered from start to finish.