Media Planning and Buying
Reach your customers wherever they are. Ottaway Digital is a media placement company that can help you place your media spots on radio, television, in movie theaters, on billboards and more. It's the tried-and-true method for local and national brands to reach your target audience with awareness campaigns.
Because media placement is easy to get started with and generally inexpensive, it's exactly the reason why our media placement specialists will make your brand stand out from the pack.
We understand where, when and how to reach your target customers
TV, radio and other media need to be impactful to get results. The importance of media placement cannot be overstated. There's still no better way to reach a wide, yet highly localized audience.
We will use our resources and expertise to help you develop the best media placement strategy for your company. No matter what your objective is, we have a media strategy to help reach your target audience. If it doesn't sell, we all lose.
Advanced Media Placement Services in Michigan
Ottaway Digital provides a litany of ad placement options. We understand that every client is going to require a different media planning strategy. Every target market is going to call for a unique user experience.
Our goal, and promise, is to deliver cost-effective traditional advertisements that bring you a high return on investment. We have experience with media placement in the following areas:
The key to media buying is to understand where, when and how to reach your customers. Ottaway Digital uses various analytic measurements and tools to determine which medium your ads need to be on.
Digital and Traditional Marketing Agency
Ottaway Digital is the digital and traditional marketing hub for all your needs. Proper media placement can help your business achieve a variety of things, including more sales, increased customer reach and brand awareness.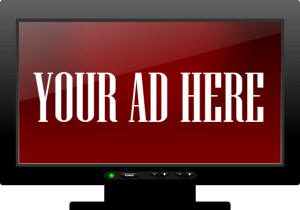 With over a decade of experience in marketing and advertising, we have cultivated relationships with dozens of media outlets and online platforms. Our experts won't stop working until your brand finds its perfect niche.
We guarantee that your ads will be placed in front of the right people, at the right time and in the right places. Through our extensive research and analysis, we make sure that your ad finds the perfect target.
For more information about our media placement services, feel free to give us a call at (248) 637-4600. We'll offer a free estimate and find out all the ways that we can help your business achieve its goals.